Accounting for
Manufacturing Businesses
---
Previous lesson: Perpetual and Periodic Inventory
Next lesson: The Manufacturing Cost Statement

---
Manufacturing means to make a product, whether by hand or by machine or both. The word manufacture originates from Latin manu facere meaning "make by hand"; (manus = "hand" and facere = "to make").
Unlike trading businesses, manufacturing businesses do not buy products at a low price and sell at a higher price. Instead manufacturing businesses make products, which they then sell.


Here is the income statement for a trading business (including the calculation of the cost of goods sold):

We can see that the cost of the goods sold was determined as follows:


The formula above was based on the calculation of the value of closing inventories:


The income statement for a manufacturing business is a bit different to that of a trading business: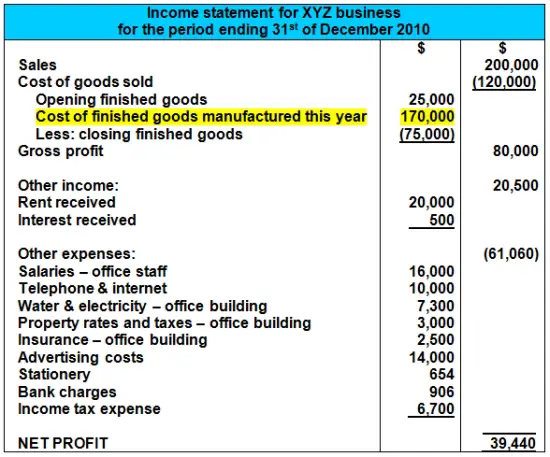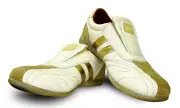 Here is a key term in manufacturing businesses:
Finished goods: Inventories that have been fully manufactured and are ready for sale.


In a manufacturing business the closing value of finished goods are calculated as follows:

The cost of finished goods that were sold (cost of sales) is thus calculated by saying:


Alrighty. So that's manufacturing businesses - not too bad so far, right?




---
Previous lesson: Perpetual and Periodic Inventory
Next lesson: The Manufacturing Cost Statement
---
Ask Us a Question About This Lesson
Still scratching your head after going through this lesson? No problem. Send us a question you have relating to this lesson or topic...

Before you submit though, it's a good idea to search the site to make sure your question hasn't been asked (and answered) before... just use the search feature at the top-right of your screen to search the site for any accounting topic. If after searching the site your accounting question has still not been answered, then submit it here.
Read Other Questions Relating to This Lesson
(along with their answers)
Click below to see questions and solutions on this same topic from other visitors to this page...

Return from Accounting for Manufacturing Businesses to Inventory

Return from Accounting for Manufacturing Businesses to Home Page