What is the Journal Entry for a Check Received?
by Sunil
(Kathmandu, Nepal)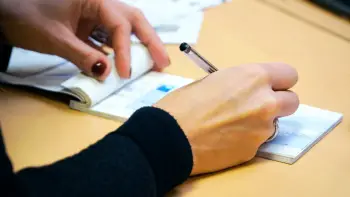 Q: What is the journal entry for the following:

Received check from a debtor Rs 100,000.
(this means 100,000 rupees - the rupee is the currency of Nepal, India, Pakistan and other countries)
See much further below for the answers (in the comments section)...
Related Questions & Tutorials:
Return to the Full Double Entry Accounting Tutorial
Click here for more Basic Accounting Questions and Answers
---
---
---
© Copyright 2009-2021 Michael Celender. All Rights Reserved. 
Click here for Privacy Policy.