About Me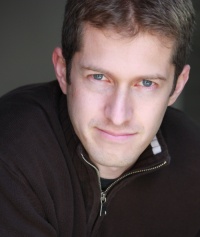 Hi, I'm Michael Celender, the creator of this website. Thanks for visiting this page about me!
From first hand experience I discovered that accounting is not always taught very well, and even when it is taught well, very often students still don't always understand the subject and its various concepts.
You see, I was an accounting student myself (many years ago). Unlike many friends of mine, I started studying accounting when I was in my first year of university. I had never studied it before in high school.
First year accounting at university was taught very quickly – they covered most of the high school accounting syllabus (3 years of studies) in the first 6 months of the year!
Thankfully, I had a great study system (see below) and I excelled in the subject. But many people I knew had a tough time.
Later I ended up tutoring accounting students on a part-time basis, and through this experience I became more familiar with what students generally struggled with.
I got more and more involved in education and training and the eventual result was an accounting book I wrote to teach accounting better. And, later on, this site (which is based on the book I wrote).
So who am I? In a nutshell I'm an author, educator and entrepreneur and an expert in accounting/business education. But I'm also just a guy who was an accounting student. An accounting student turned teacher who put up a site to help students understand the subject better. :-)
More details follow below on my education and experience. I've also included what I do with myself these days and various websites I recommend for students (and for anyone really).
I hope you get a lot from this site and I wish you all the best in your studies!

Michael Celender 

Academic background
My academic background consists of accounting and financial management as well as marketing studies. I majored in accounting and financial management at the University of Johannesburg, where I completed my bachelor's degree with top grades. I also studied advertising, marketing and internet marketing for a number of years.
I'm additionally trained in Study Technology ©, a new and innovative system of studying (and teaching). Study Technology is the best study and educational system I've ever come across as it deals with the basic reasons people of any ages struggle with studying. This study system enables you to study any subject you want to. This site was put together with Study Technology teaching principles firmly in place.
I've also completed various other courses in business management, leadership, communication, ethics, financial management, conflict management, statistical management, and others. These courses are Hubbard College Press materials and I highly, highly recommend them.

Experience
My experience in accounting and business education includes:
Over 600 hours of one-on-one tutoring for college students,
Drafting accounting materials for a number of courses/projects, including training materials on South African government accounting, two online accounting courses published by a major media corporation (Johnnic Communications) and the development of six accounting courses for the Hubbard College of Administration for Africa.
Lecturing accounting and financial management at college level.
Additionally, I have 5 years experience managing non-profits and years of experience with internet and offline marketing and am an accomplished writer.
Current activities
Currently based in Tel Aviv, Israel, where I run a property business and manage this website and one other. I enjoy travelling, sports, movies, music and self-growth. 

Thank you for your interest in this site and web page. If you have any questions or would like to contact me, please use the form below.

Return from About Me to the Home Page 

Stay up to date with ABfS!
Follow us on Facebook:

---
© Copyright 2009-2023 Michael Celender. All Rights Reserved. 
Click here for Privacy Policy.