Student Resources and Links
Welcome to my Student Resources and Links page, with tools and websites for studying and college that we recommend.
Disclosure: Some of the products and services described below (and on related pages) are affiliate links, which means, at no additional cost to you, I earn a small commission if you decide to make a purchase. Please understand that we have reviewed each of these and would not recommend them to you if we did not honestly believe they could help.

With that said, by purchasing or making use of any of the products below you are not only helping yourself but also helping to support this website and keep the information here free for people all over the world.
Thanks in advance for your support.

1. Colleges (US)

Are you thinking about going to college but not sure where to start?
Well, start here with these simple college search engine widgets and listings.
It's free to browse and you can request info for any programs and colleges that interest you.
2. Textbooks
Need textbooks for school or college? On my Cheap College Books page I describe 2 great sources of cheap textbooks. I've also included a resource for selling your textbooks when you're done with them so you can make some extra cash.
3. Accounting Tutors
Are you looking for a tutor to help you understand accounting better? Or for some other subject you're studying? On my Find an Accounting Tutor page I list 3 great tutoring options that can help you with your studies.
4. Free Study Course - Study Technology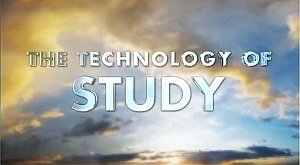 Never heard of Study Technology before? In my opinion it's the best-kept secret in education and a study system that will make studying much simpler and easier – you may never need an accounting tutor again after you start using this study skills system! Check out my Study Technology page for a full description.
5. Shop Accounting!
As an accountant you should know that you are more than just a professional number cruncher, but actually a true never-say-die champion of the desolate college classroom and brutal office environment.
As such, you should be proud. And what better way to show your pride than right there on your chest? Or on your coffee mug?
That's exactly what you'll find on my Shop Accounting page, where I've compiled the coolest accounting gear you can lay your hands on - from Amazon US, Amazon UK and Zazzle.
And hey, even if you don't really wanna shop - go ahead and check out the page just for laughs. ;-)

6. The Periodic Table of Accounting Elements
No, this isn't science, it's accounting! The periodic table of accounting elements - with no particular atomic or molecular order but with plenty of accounting and bookkeeping terms and abbreviations:
Click the picture or link above to check out their full-screen interactive periodic table, where you can hover your mouse over each accounting term and check its definition... Enjoy!
---
What are your favorite student resources and links?
If you've found something that you think could be useful for your fellow students, please share them in a comment below!  ;-)
Hope you liked my Student Resources and Links page! All the best with your studies!
- Michael Celender
Return from Student Resources and Links to Home Page
Stay up to date with ABfS!
Follow us on Facebook:

---
© Copyright 2009-2023 Michael Celender. All Rights Reserved. 
Click here for Privacy Policy.