Create Your Own Personal Student Web Page!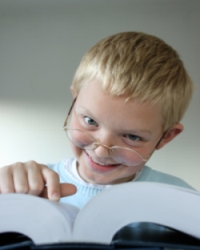 Who are you?
Where are you from?
Which college or university are you attending or did you attend?
Why did you choose to (or why did you have to) study accounting?
Tell us about your experiences, what your future plans are, as well as any successful actions you have taken that has helped you in your studies.
Tell us about accounting resources you recommend - colleges, books, websites, anything...
Send us a creative submission with a photo or image of yourself or of where you're from and you could win a copy of the full official Accounting Basics E-book, valued at $25!
Note: You don't absolutely have to be an accounting student to create your own page here... We'll accept non-accounting students too! We'll even accept former students now out in the working world! ;D
Create Your Web Page
Just follow the instructions below:
Student Pages
Click below to see web pages from other students...
Me and my accounting studies 

My name is Ash. I study in 11th standard. I am from Goa in India. I like to study accounting, it is a very interesting subject.
Profile Not rated yet
Hi, I am Ashish Singhal. I live in Raipur. Currently studying in bitd.
My own Website Not rated yet
My personal details: 1.Name: Karthika devi.R Age:22 Name of the father: Rajendran.S Occupation: JE(EB) Name of the mother: Jothi Lakshmi.M Occupation: …
Return from Student Web Page to Your Voice 

Return from Student Web Page to Home Page

Stay up to date with ABfS!
Follow us on Facebook:

---
© Copyright 2009-2023 Michael Celender. All Rights Reserved. 
Click here for Privacy Policy.