Journal Entry: Payment on Account
by Marvin
(Philippines)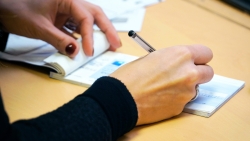 Question:
What would the journal entries be if the problem is like this: "Made payments on account, 17,000" ?
Solution:
Here is the journal entry for a payment on account:
Debit: Creditors/Accounts Payable 17,000
Credit: Bank 17,000
Payment to creditors/payables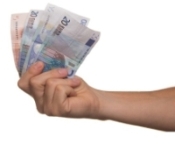 Remember that any time you have a payment it means you are losing money, which means less cash in the bank. Cash or bank is an
asset
, which increases on the left side (debit) and decreases on the right side (credit). Since it is decreasing we will
credit
this asset.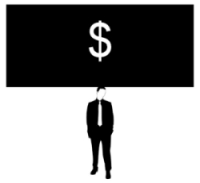 The corresponding entry, the
debit
, is to
creditors.
When you pay "on account" it means you are paying off an account you have with someone, meaning, a debt. In other words, you are paying off a creditor. Creditors are
liabilities
, which increase on the right side (credit) and decrease on the left side (debit).
FYI creditors are also known as
accounts payable
or simply
payables.
As this is a payment the entry would be recorded in the
cash payments journal (CPJ).
Hope that helps.
For more info check out the
full lesson on accounts payable journal entries
(i.e. paying off creditors).
See the comments section below for more questions about payments on account.
Best,
Michael Celender
Founder of Accounting Basics for Students
Related Questions and Tutorials:
Return from Journal Entry: Payment on Account to Basic Accounting Questions