Carriage Inwards:
Meaning, Treatment and Example
by Laxmann Nalamadi Istari
(Mumbai)
Q: What is carriage inwards? Which category does carriage inwards fall under in accounting?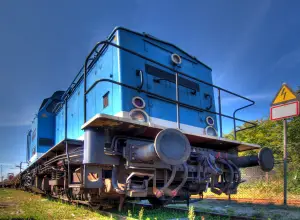 A:
Well, first let's make sure we understand what "carriage" is. "Carriage" simply means
transport or shipping costs.
For example, the cost of transporting goods by ship or by train.


Carriage inwards
refers to the transport costs that
you
are paying for getting something delivered to your business from a supplier: in other words, its the transport costs associated with an
asset
you purchased, and in particular,
stock or goods.


Carriage Inwards is also known as
Freight on Purchases
or
Freight In.
Railage inwards
is another term sometimes used in accounting. "Railage" is a British term and is defined as the cost of transportation by rail (train). So Railage Inwards is the cost of transporting goods in to your business, specifically on a train.

Please note that your business will not always pay the transportation costs for goods that you are purchasing. Sometimes the supplier may pay for this. In that case, you wouldn't record anything as you didn't pay for it. However, in certain situations your business will pay for the transport costs to get goods delivered to you, and so Carriage Inwards will need to be recorded.

Now, one key rule when valuing an asset is that
the cost of an asset includes all the costs necessary to get the asset to your business and into a condition in which it can be sold (or used).


This, of course, includes transportation costs that you pay for.


Example of Carriage Inwards
Let's look at an example of purchasing inventory (goods) with carriage inwards and see what the accounting treatment would be for this:

ABC Ltd had the following expenditures:
- Inventory (purchase price) $40,000
- Shipping transport costs $500
- Import taxes and duties $2,000
- Railage (transport costs by rail) $200
- Installation costs $1,000


The total cost of the inventory (stock or goods) would include the costs of shipping and railage in (carriage inwards).

The inventory would be recorded in one's records at
$43,700
($40,000 cost + $500 shipping + $2,000 import duties + $200 carriage by rail + $1,000 installation).

In other words, the inventory cost price is actually all the costs above added together.

So "Carriage Inwards" or "Freight on Purchases" or "Freight In" or "Transport Costs In" or "Railage Inwards" (or whatever similar term they use) is included as part of the
cost price of the asset.


There is one exception to this that I'm aware of. This is when you purchase inventory and your business is using the
periodic system of inventory accounting
. In this system we do not keep perpetual (continuous, up-to-date) records of our inventory, so when we purchase inventory we don't record "inventory" (an asset account) but rather "purchases" (an expense account). In this case carriage inwards is recorded as part of the
purchases expense
.

Note that when these goods are sold, the cost of carriage inwards, together with the purchase price, all become part of the Cost of Goods Sold in the income statement.

A final note: just like Carriage Inwards, there is also something called
Carriage Outwards
. Carriage Outwards is also known as
Freight Out
or
Freight on Sales
, which is the transport costs your business is paying for shipping goods out to a customer.

That's it! Hope that helped!

Does all of that make sense? Do you have any questions or comments about carriage inwards (or outwards)? If so, comment below!

Good luck in your studies!

Best,
Michael Celender
Founder of Accounting Basics for Students



Related Questions & Tutorials:
---
---
---
© Copyright 2009-2021 Michael Celender. All Rights Reserved. 
Click here for Privacy Policy.