Banking Transaction - Debit Withdrawal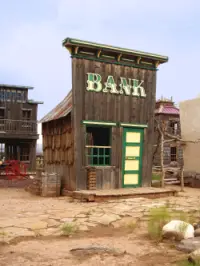 Q: In banks, why is withdrawal of money debited?

A: I am assuming you are talking about the bank statement showing a withdrawal as a debit...

First of all, the bank statement shows your account from the BANK'S point of view - NOT from your point of view. From the bank's point of view, when you have money in your bank account it is as if the bank "owes" you that money back. You have given the bank your money and they "owe" it back to you. So you are a creditor (or "payable") for the bank - a liability. And as we know liabilities occur and increase on the right side or credit side. So when you have a positive balance of money in your account it will be a credit balance. And when you withdraw from your account it is a debit on the bank statement. The debit represents (from the bank's point of view) how you (creditor) are owed less money by the bank.

Hope that makes sense!

By the way I explain bank statements and bank reconciliations in great detail in my book, which you can get on Amazon.
---
---
---
© Copyright 2009-2021 Michael Celender. All Rights Reserved. 
Click here for Privacy Policy.