Which Accounts are Affected by these Transactions?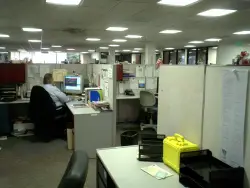 Q: Which accounts are affected in each of the following transactions?


April 3 Purchased office supplies on account, $300.
April 4 Received prepayment for restoration services, $2,000.
April 15 Paid in full for office supplies purchased on April 3.
April 18 Billed customer for restoration work completed on April 17, $3,000.
April 29 Received utility bill for the month of April, due on May 15, $250.
A:
April 3 Office supplies, creditors
April 4 Bank/cash, prepayment account (creditor)
April 15 Cash, creditors
April 18 Debtors, income (services rendered)
April 29 Utility bill (expense), creditors