What are Credit Accounts?
by Mathew Sakala
(Harare, Zimbabwe)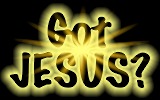 Q: What are credit accounts and could you show me a sample?



A:
Credit accounts are any accounts that normally occur on the right side, as credit means right side.
Examples of credit accounts:


Capital (owner's equity)


Bank loan (liability)


Creditors (liability)


Bank overdraft (liability - you owe the bank)


See the
lesson on T-accounts
for more information.
Return to Ask a Question About This Lesson!.
---
---
---
© Copyright 2009-2021 Michael Celender. All Rights Reserved. 
Click here for Privacy Policy.