Capital Entry
Cash Receipts Journal
by Vikash Naidu
(Auckland, New Zealand)
Q: Which accounts are affected and what is the entry for the following:


June 1: The owner invested an additional capital of $20,000 in the business bank account.
A: Whenever the owner invests funds this is
capital
and the account has the same name. If he is investing money this would be the
cash/bank account
.
So the entry would be as follows:
Debit: Bank...............$20,000
Credit: Capital....................$20,000
The type of journal in which this would be recorded would be the
cash receipts journal
, as it is a receipt of cash.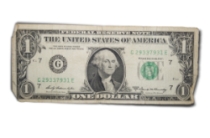 ---
---
---
© Copyright 2009-2021 Michael Celender. All Rights Reserved. 
Click here for Privacy Policy.