Hi,



Welcome to the latest issue of the Accounting Basics for Students.com newsletter!

Would you like to know how much you can expect to make as a practicing accountant? In this issue we have a great article we found on accounting salaries.

Contents:

1. Accounting Salaries

2. Latest Free Accounting Questions – Test Yourself!


---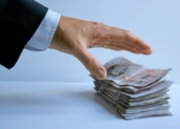 1. Accounting Salaries
Let's be honest, one of the major reasons, if not the major reason a lot of us decide to pursue accounting as a career is for the money. Accountants do get paid fairly well. They're not always millionaires, but they do well above average.
But exactly how much do accountants get paid? How much can you expect to earn? Can you name some figures? Do you know?
In this article on Accounting Salaries, you'll get a glimpse of what you can expect to make. (Note that the article describes salaries in the U.S.).


---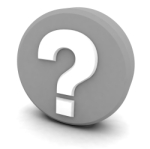 2. Latest Free Accounting Questions – Test Yourself!
Think you know accounting?

Test yourself by answering the accounting questions below, questions posed by fellow students on the Accounting-Basics-For-Students.com website.

We've divided the questions into categories so you can focus on those that are most relevant to you.

Here are the latest questions:


Accounting Equation & Basic Accounting Concepts:




Basic Journal Entries:




Ledger and T-Accounts:




Financial Statements:




Inventory and Manufacturing:




Advanced and Random Questions:


There are many, many more free questions to try on the site. Use the site search box (top right of the screen) on any page of the website to search for free accounting questions on specific topics. For a list of the latest questions, lessons and articles, visit the Accounting Basics Blog.

Also remember that you can submit your own accounting questions at the bottom of the page of every lesson on the site. Due to limited staff and as we do not make any money from this, we at Accounting-Basics-for-Students no longer answer each and every question submitted. But if it's a good question we'll include it on the site itself and in our newsletter so other students can try and solve it!


---

Until next time, here's to your success as a Student Accountant!

~ The Editor
Accounting Basics for Students.com

P.S. If you would like to express your opinion on anything in this newsletter or on the site or anything else, please click here. We value your feedback.