Hi,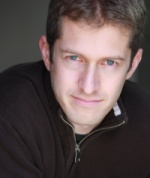 This is Michael Celender from Accounting Basics for Students.com In case you didn't get it, I wanted to resend the letter I wrote earlier this month to you, a loyal subscriber to our newsletter.
First of all I wanted to apologize for the lack of newsletters coming from Accounting Basics for Students. I know it has been many months since hearing anything from my website. Please understand that I run the site completely on my own and in my spare time. The information you get on the site, the newsletters, the answers to questions on the site - I do it all myself and do not get paid much for this. I am busy working to secure sponsorships for the Accounting Basics for Students site so I can devote more time to it, hopefully this will happen in the near future!
Nonetheless the main reason you haven't heard anything in a while from Accounting Basics for Students is that I have been hard at work getting our official basic accounting book available in softcover form on Amazon (more details below). You see, I published it initially a few years ago but only as an e-book, as that was much easier than publishing an actual softcover. But now after many, many hours of hard work the softcover is also available!
So please accept my apologies for the lack of newsletters. I have included a special coupon you can use for the new book below too. Please accept this as a special "thank you" for being a loyal subscriber.
Best,



Michael Celender


Accounting Basics Softcover Book Just Released on Amazon!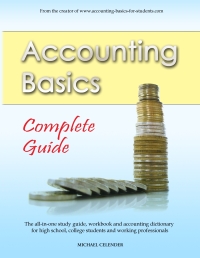 That's right! It's finally here – the official Accounting Basics for Students softcover book!

The book contains all the theory lessons on the Accounting Basics for Students website, plus 9 additional lessons, plus 88 questions and exercises, plus a whole accounting dictionary – more than enough to help you get through your studies!

With over 360 pages of accounting theory and questions, Accounting Basics: Complete Guide is probably the most comprehensive basic accounting guide in existence today. And with its concise and clear explanations and hundreds of diagrams and images, it is also the simplest.

The book is listed at $40 on Amazon (full price), but I wanted to offer a coupon to thank you for being a loyal Accounting Basics for Students subscriber. Use the coupon code F7WGJBVU to save $10 off the book. Enter it while you are checking out to get the book for only $30.

Click here to check out the book on Amazon.com now…

Or click here to get the e-book version on Lulu.com for $25.


---

Until next time, here's to your success as a Student Accountant!

~ Michael Celender
Accounting Basics for Students.com

P.S. If you would like to express your opinion on anything in this newsletter or on the site or anything else, please click here. I value your feedback.