Accounting Questions
One of the most important things for accounting students is to practice accounting questions. For this reason I've created a section on this website specifically dedicated to questions, tests, exercises and exams.
Here are some of the options...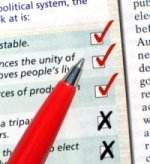 Basic Accounting Test
First up is a free basic accounting test. This short test covers the first theory section of this site, Basic Accounting Concepts, and it'll thoroughly test your understanding of the accounting equation and its various elements - assets, liabilities and owner's equity. It also covers the financial position of a business.

Accounting Exercises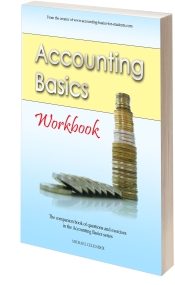 If you want to be tested on more than just the basic accounting concepts then this book is what you need. With 88 questions and exercises, Accounting Basics: Workbook will test you on all the accounting basics, from journals to depreciation and financial statements, and will get you thoroughly prepared for your exams. The book also includes exercises on more advanced topics such as depreciation, bad debts, provisions, closing entries, bank reconciliations, prepaid income and expenses, and more. It's available on Amazon and soon to be available as an e-book too. 
All these questions and exercises are also included in our main accounting book, Accounting Basics: Complete Guide. This compilation book also contains tons of theory lessons (all the lessons on this site plus another 9 new lessons) as well as an entire accounting dictionary for use in one's studies. The book is available for purchase on Amazon.com or as an e-book on Lulu.com.

Student Questions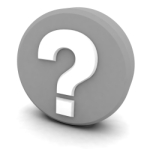 Fellow students have published hundreds of their own questions and exercises on this site on specific accounting topics, which you can look through and try to solve on your own! Search for these free accounting questions by using the site search bar on the top right of your screen. Just enter your search term and all pages on this site containing that term will show up. And, if you'd like, submit your own questions at the bottom of this page... But just remember though that due to our site's extremely limited manpower your questions will only be answered by other site visitors, there is no guarantee you will get an answer quickly or at all...

Return from Accounting Questions to Home Page

---
Read Other Questions Relating to This Lesson
(along with their answers)
Click below to see questions and solutions on this same topic from other visitors to this page...